VH-IAH (1) Cessna 172B Skyhawk (c/n 17248255)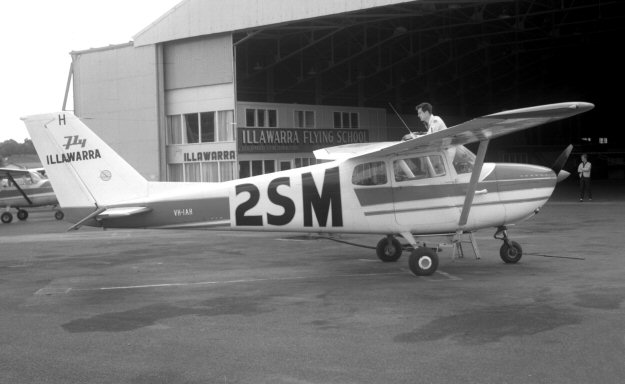 This Illawarra Flying School Skyhawk was sponsored by radio station 2SM for shark patrols along
Sydney beaches in the 1960s. Greg Banfield's shot (above) was taken at Bankstown in November
1963. VH-IAH was first registered on 15 September 1961 to Air Training Pty Ltd of Bankstown,
the Fawcett Aviation associate company which operated their successful Illawarra Flying School.
It was re-registered VH-ICH in March 1964 to vacate Illawarra's VH-IA block pending sale, and
remained owned by Air Training until November that year when it was sold to the Adelaide Flying
Group at Parafield. As VH-ICH it is still current and registered to a private owner in the Northern
Territory.