VH-IAF Mooney M20C Mark 21 (c/n 670075)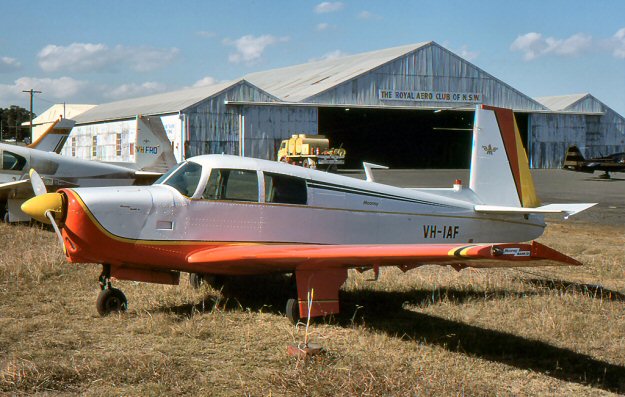 One of only,two Mooneys operated by the Illawarra Flying School, (the other being short-lived
VH-IAE), . –IAF had been N2941L before being exported to Australia where it was registered
in April 1967. David Carter's photo dates from 1983 and shows it at Bankstown. In Septem-
ber 2016 –IAF was registered to Susan Craven, of Upper Warren, Western Australia, and
operated by James Craven. The couple also have an Auster J1B VH-KAB.