VH-GWW Cessna 175 (c/n 56217)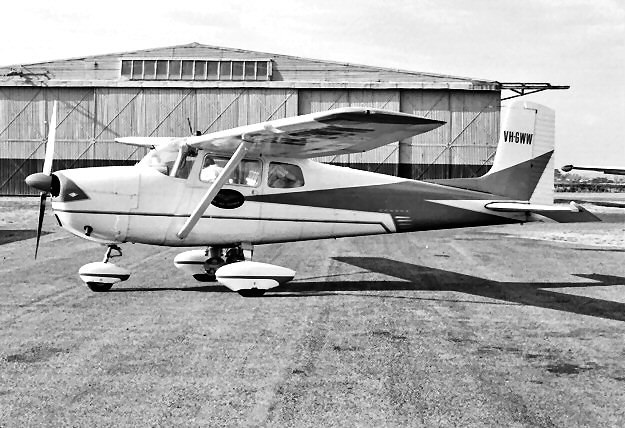 The 175 was basically a 172 with a 175 hp Continental GO-300-A engine in a revised cowling.
The prototype first flew in 1956. Both shots in this entry are by Bob Neate. Above, -GWW is
seen at Moorabbin in January 1964, and below, earlier at RAAF Laverton in September 1963.
It was owned, at the time, by Air Taxis (Australia) Pty Ltd out of Moorabbin. It was originally
registered in January 1960 to Giru Pastoral Co of Giru, NSW. Several owners later it crashed
10 miles east of Yarrawonga, Victoria on 20 February 1972 when it struck power lines. The two
aboard were seriously injured.