VH-GWP Piper PA-24-250 Comanche (c/n 24-2728)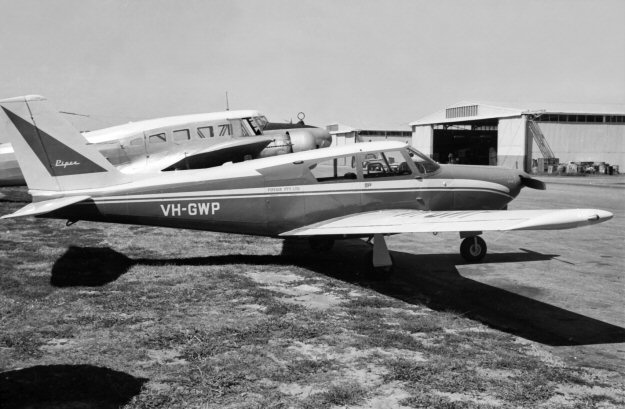 This Comanche was at Moorabbin early in 1962. Photo by Bob Neate. It was first registered in


November 1961 to Pipeair Pty Ltd of Moorabbin. In March 1964 it was re-registered VH-GWB
and in January 1965 toVH-CDC for Davey Air Service of Dubbo, NSW. It is still on the register
and is with the Parkes, NSW, Aero Club.