VH-GWF Cessna 182 (c/n 33709)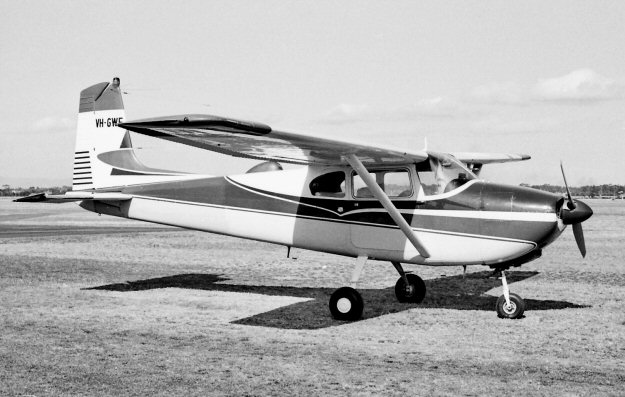 The standard Cessna livery on the 1956 models was, I always thought, quite attractive. This 182
was formerly N5709B and was first registered in Australia in May 1963. It is seen above at
Moorabbin in January 1964 in this shot by Bob Neate. It was a second hand import by Ansett
veteran pilot Peter Gibbes and partners, who had previously had fun flying the Seagull amphibian
VH-ALB. The 182 was assembled at Essendon. The fifty year old plus machine is currently
registered to Group Air Toowoomba Pty Ltd. .It attended the March 2011, Clifton Fly-In where
the shot below was taken by Ian Mcdonell.