VH-GWB (1) de Havilland D.H.82A Tiger Moth (c/n DHA468)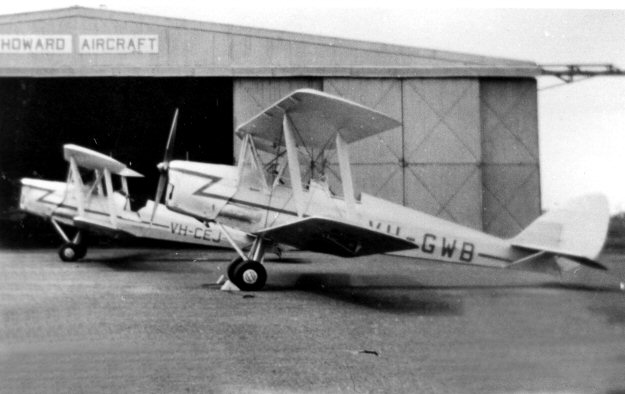 This rare shot comes from the Geoff Goodall collection and was taken at Mackay, Qld, circa 1957.
VH-GWB was one of the Australian-built Tigers manufactured to an order from the Netherlands
East Indies government in 1941, and registered PK-VVW. It was originally based at Surabaya but
was shipped to Adelaide on the outset of the Japanese invasion. Impressed into RAAF service in
1942 it became A17-626. In 1954 it was sold to the Mackay Flying Club and became VH-GWB.
Following a crash at Rockhampton in 1958 it was deregistered. In 1959 it was restored and re-
registered VH-MDV. It is still current.