VH-GSA Noorduyn UC-64A Norseman (c/n 250)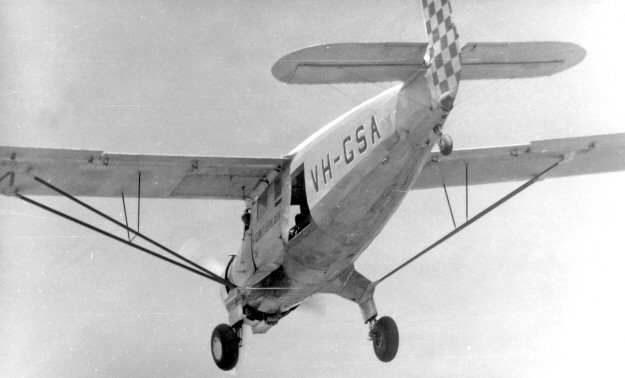 This was the former A71-6 and was first registered to Gibbes Sepik Airways on 5 February 1951.
The above unique view was taken by patrol officer James Sinclair during a supply dropping sortie
over the NG highlands. This Norseman had originally been purchased by the ZincCorporation
(part of the Broken Hill group) but stored in their large hangar at Broken Hill and not given a civil
registration until acquired by Bobby Gibbes in 1951 who ferried it to Wewak where it received its
CofA following overhaul in the company's workshop. VH-GSA overturned at Mount Hagen on
4 October 1956 after the pilot was unable to reach the airstrip after suffering an engine power loss.
The image below is from the John Hopton collection. It was repaired, only to be destroyed on 8
July 1958 when it was caught in a thunderstorm and struck a mountain in the Mendi Valley, killing
the pilot - the first fatality in Gibbes Sepik Airways' history of New Guinea operations.