VH-GPA Beech C35 Bonanza
(c/n D-3005)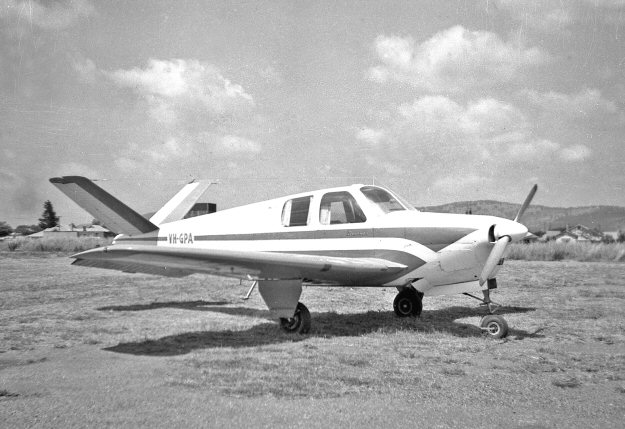 This shot, taken with a Box Brownie by Den Dannecker in 1959 (via Geoff Goodall) shows an
early Bonanza at Cootamundra. It was first registered on 1 October 1959 to Allen Brothers
(Asphalting) Pty Ltd of Sydney and flown by pilot "Snow" Allen. It was formerly N735D, and
went on to many owners. Fifty years on it is still current and registered to a private owner in
northern Victoria. Peter Hough saw it at the March 2007 Avalon Air Show (below).