VH-GLO Cessna 180A (c/n 32662)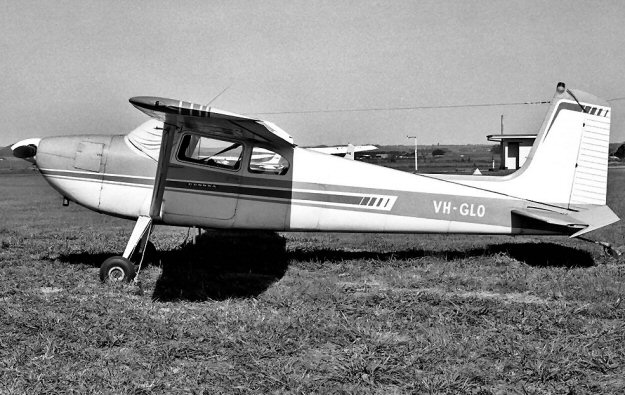 No doubt the 'GLO' was assigned back in July 1960 as some sort of specialized rego when
this aircraft was first registered., although I have unable to establish the significance. Danny
Tanner's shot above at Atherton, North Queensland was as late as 1986. This fifty-five plus
year old classic has been in Queensland for the last forty years at least and is still registered
in that state, being registered to a private owner in the Sunshine Coast area.