VH-GKY Cessna 336 Skymaster (c/n 336-0164)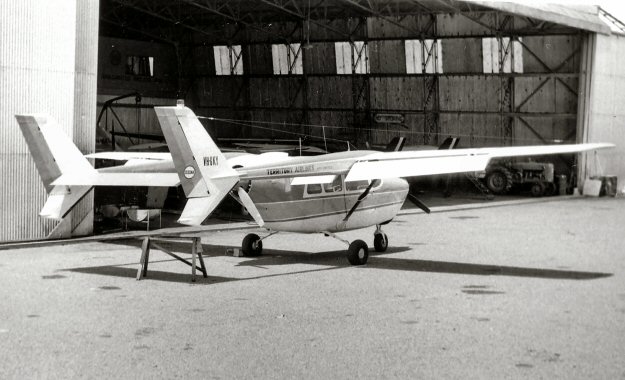 This Cessna 336 was photographed at Goroka, PNG in 1967 whilst with Territory Airlines.
Photo by Al Bovelt, via Geoff Goodall. Like many other New Guinea airline operated
Skymasters it migrated south to Australia when its commuter days were done. Roger
McDonald saw it (below) at Berwick, Victoria in May 1973 still in basic Territory colors.
Today it is the only model 336 still current in Australia, sports a white with red and black
trim livery and is owned and operated by Dixon Recycled Records Pty Ltd and is based
at Moorabbin.