VH-GKF Cessna 185B Skywagon (c/n 185-0542)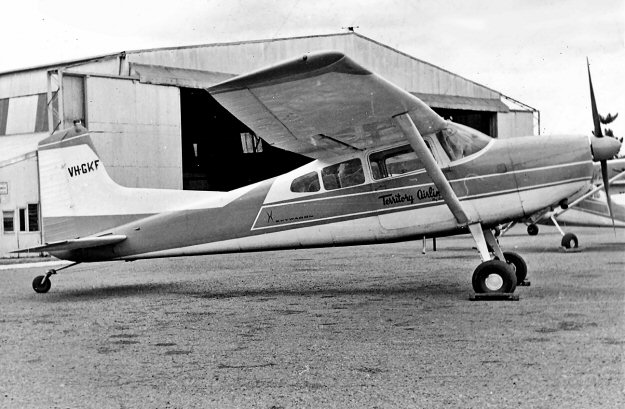 Here's VH-GKF (185-0542) of Territory Airlines at its home base of Goroka in 1966. Photo by
Alan Bovelt. Registered new to TAL in May 1963, it remained with them until it crashed on 13 Aug
1973. On that day, while on approach to the demanding Kegsugi strip, at 8000 feet elevation on
the side of a mountain, the pilot could not out-climb a severe down-draft. Unable to turn in the narrow
confines of the Chumbu Valley, he made a forced landing in a sweet potato patch. The aircraft was
wrecked, trapping the pilot who was seriously injured and evacuated to Australia for medical treatment.
Miraculously, the 6 passengers escaped unhurt.