VH-GJL Piper PA-22-150 Tri Pacer (c/n 22-4510)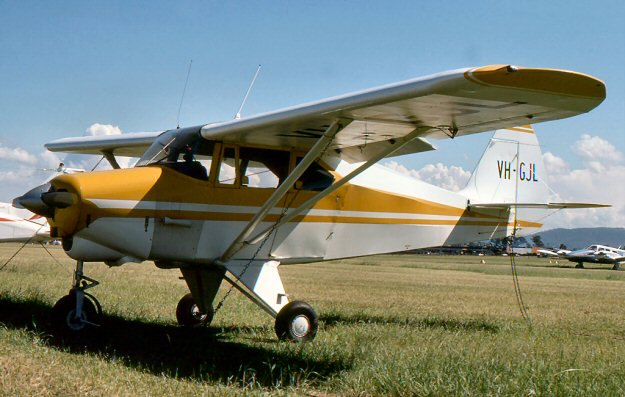 Almost 60 years after being registered in May 1957, VH-GJL was still current in September 2016
and owned by a farmer from south-east Queensland town of Boondooma. Hopefully the covering
on the port-side door has been cleaned up by now. This Tri-Pacer spent much of its life in Queens-
land and was based at Archerfield when David Carter photographed it there (above) in April 1977.