VH-GJA Cessna 182J Skylane (c/n 18256695)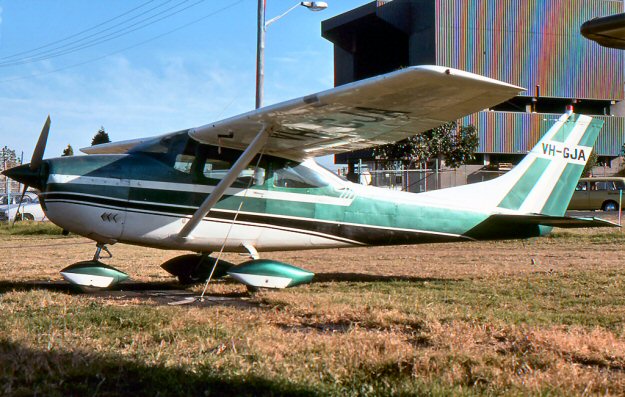 Formerly VH-RPO, VH-GJA was registered to William Aviation of Rockhampton in October
1966. It had been –RPO since March that year. In 1976, when David Carter saw it at
Mascot, (above) it was based at Wee Waa in north-western NSW. –GJA was current and
registered to a Gold Coast owner in September 2016.