VH-GIP (2) Beech 35-B33 Debonair (c/n CD-502)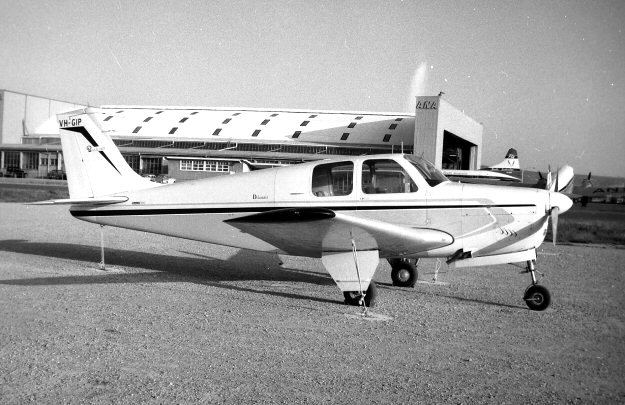 Here's a Debonair seen at West Beach Airport, Adelaide in July 1964 by Geoff Goodall.
. This early model, without the rear cabin window, was registered in June 1962 to an Adelaide
private owner and spent most of its life in SA, even as part of an aerobatic Debonair formation
team. The contemporary shot below was taken by Phil Vabre who indicates that the current
owner, Warren Stewart actually worked on assembling the Debonair when it was first imported,
being employed, as he was in those days, by Beech importers and agents de Havillands at Banks-
town! Today it is flown along with Chris Sperou in his Pitts VH-CEX as part of the 'Sky Blazers'.