VH-GGL Piper PA-24-250 Comanche (c/n 24-602)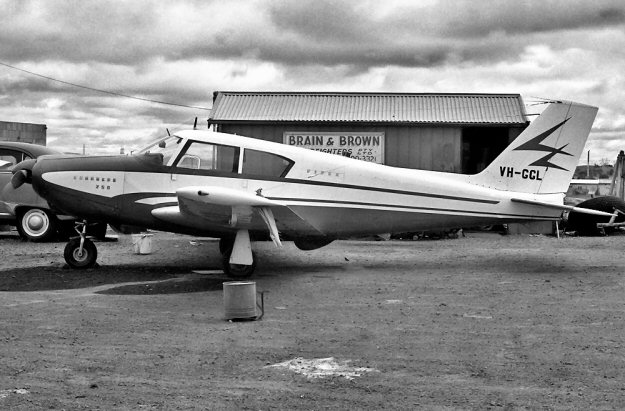 This Comanche has had several identities and many owners since it first came on the Australian
register as VH-BIL in October 1962. A 1958 model it was imported 'previously owned' from
the US where it had been registered N5538P. In August 1963 it was re-registered VH-BIE.
(requiring the minimum of paint) and then became VH-GGL in August of 1963. Danny Tanner's
photo above at Essendon was taken a decade after that in October 1973. In Danny's shot below,
at Parafield in April 1978, it was carrying the titling 'Cristy Air Charter'. Damaged at Morwell in
June 1974 it was restored in May 1994 as VH-ELM.