VH-GEO Cessna 180B (c/n 50554)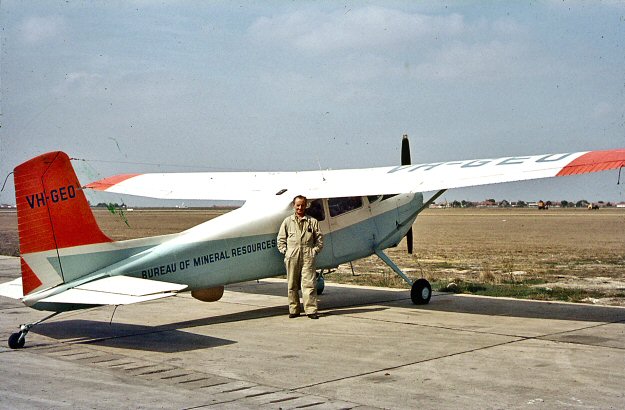 This 180B was registered new to the Bureau of Mineral Resources in August 1959, augmenting
work done by the DC-3 VH-MIN. It is seen here at Essendon in 1962 with an unknown pilot
posing in this shot by D. Anderson (via The Collection p1127-0747) It flew for the Bureau until
September 1968 when it was sold to Frank Fleming & Sons of Brisbane. For whatever reason
it was sold again some three months later to E.E. Buchanan who based it at Archerfield. It was
badly damaged when it ground looped at that locale on 4 October 1969 wherein the starboard
leg collapsed causing considerable damage to the wing and forward fuselage. As a result VH-GEO
was struck off the register on 20 October 1969. This rego was later issued to a Bell 206B.