VH-GCW Cessna 180D Skywagon (c/n 50992)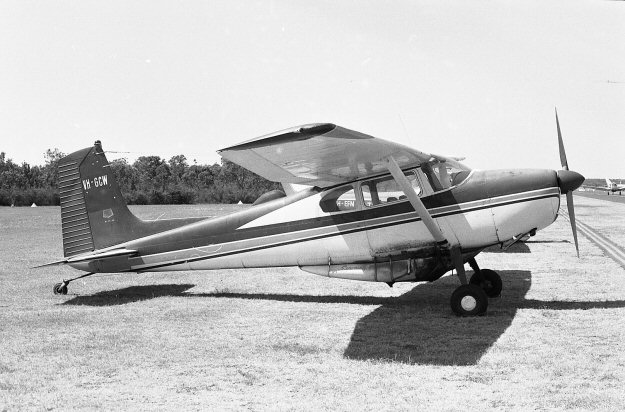 Here's VH-GCW at Jandakot in December 1974 as a crop duster with Bob Couper of Cunderdin.
WA. Photo by Geoff Goodall. Registered in May 1964 as a second-hand import from USA for
G. C. Williams of Sydney, its previous registration N6492X could still be read on the paintwork
years later. Cancelled for the register in February 1996.