VH-GCM Cessna 172 (c/n 46108)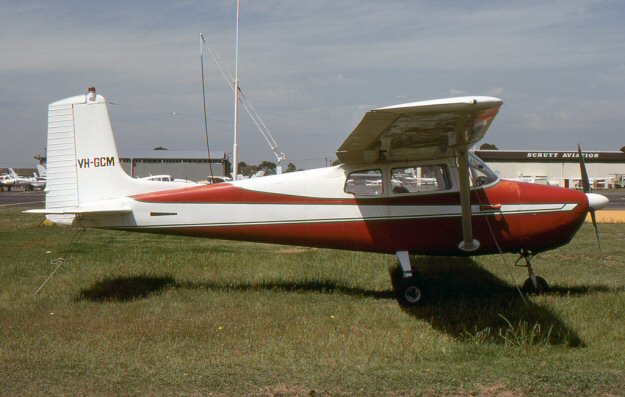 VH-GCM was formerly VH-RVO with the Royal Victorian Aero Club and briefly VH-RJR before
that . It was in February 1965 that it was reregistered –GCM with Gippsland Air Charter, which
operated it for the Labertouche Sports Parachute Centre out of the tiny Labertouche airstrip.
Replaced by more suitable aircraft, it moved on to rural NSW where it was damaged at Woolanie
Station on 16 February 1975 and cancelled. This proved to be short-lived and it was restored
in January 1976. David Carter's picture of –GCM above was taken at Moorabbin in Novem-
ber, 1980. In February 1994, the now classic 172 was sold in New Zealand as ZK-PDD and
was still current in September 2016.