VH-GBC (3) Piper PA-24-250 Comanche (c/n 24-3114)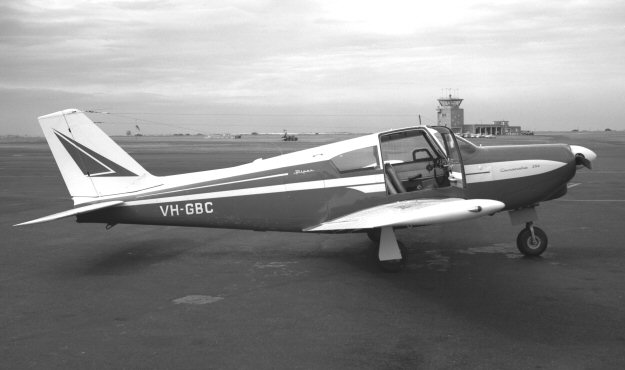 A late model Comanche at Mascot on 2 October 1964. It was registered to Booroowa Air
Services in January 1963. The two previous -GBCs were (i) a Cessna 182A registered in
1958 to Berrawinnia Pastoral Co (which became VH-CWB[1]) and (ii) a Cessna 210 regis-
tered in August 1960 to the same agricultural concern (and which became VH-CBQ on being
sold) To further confuse matters, soon after the above photo of this, the third iteration of this
rego was taken by Greg Banfield, (i.e. on 29 October) this aircraft was also re-registered
VH-CWB[2]. As such it is still current, although no longer in standard Piper livery. .