VH-GBC (4) Cessna 310I (c/n 310I-0197)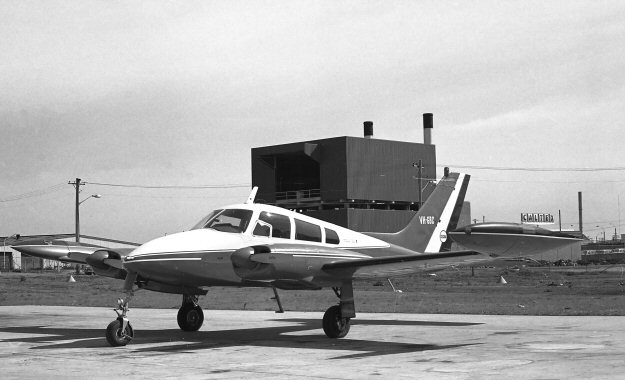 Greg Banfield's shot of this 1964 model 310 was taken at Mascot in September 1969. It was
previously N8197M. It was first registered on 21 January 1965 to the Berrawinnia Pastoral
Co. of Wallendbeen, NSW. Since this was the fourth use of this rego by this agricultural outfit
it is probably safe to assume that someone at the Berrawinnia company had the initials GBC !
(In March 2011 I was contacted by Brian Nicolson who indicates that the Boorowa business-
man concerned was Mr. Bryce Crawford who possibly had a first name he didn't like or use
[like myself] with the letter G). Thanks for that, Brian! Anyway, -GBC was sold in October
1969 to another pastoral company in outback NSW (and was clearly transiting through Mascot
when Greg took the above photo) and then went on to be owned by several different parties all
over Australia and PNG before being cancelled from the register on 28 March 2000 at the then
owner's request.