VH-GAT Piper PA-24-250 Comanche (c/n 24-1407)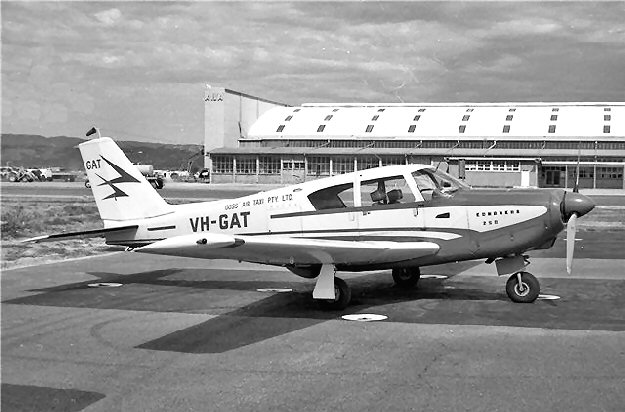 The photo above of Comanche VH-GAT was taken at Adelaide Airport in March 1964 by Geoff
Goodall. First registered in March 1960, it was wearing the titling of then owner Goss Air Taxi Pty
Ltd of Cunamulla in outback Queensland. Much, much later it was seen at a PA-30 Twin Comanche
Fly-In at Mildura by Martyn Covey (below) in April 1966.