VH-GAE Auster III (c/n 644)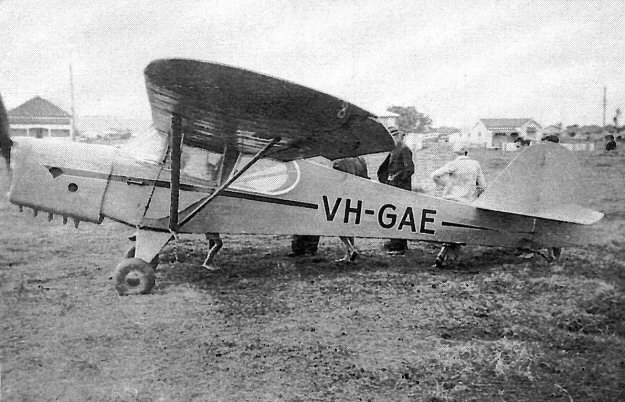 This old box Brownie image was copied (actually Xeroxed) by Roger McDonald from an old
album lent to him sometime ago - long before the advent of scanners. The snapshot was
reportedly taken at Lismore, circa 1948. Formerly A11-18 it was civilianized as VH-GAE and
then re-registered VH-DAE in December 1949. It went missing on a flight from Coffs Harbour
to Newcastle NSW on 3 October 1950. As far as I know the remains were never found.