VH-GAB Cessna 180A Skywagon (c/n 50040)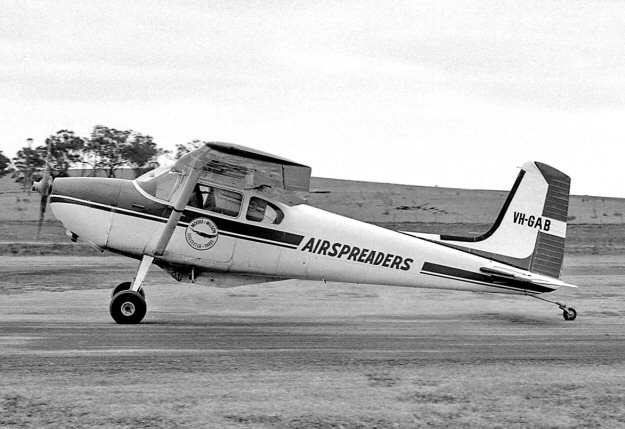 Formerly VH-UQW of Airland Improvements, Cootmundra, NSW, this Cessna was re-registered
VH-GAB on 11 March 1966 when it joined Grasslands Aviation of Albury NSW. John Hopton's
photo (above) was taken at West Maitland, NSW in November 1968, whilst John Wheatley's some-
what washed out color shot below was taken a few years later at Taree, NSW. . -GAB went on to
other agricultural operators before crashing at Tenterfield, NSW on 3 December 1973.