VH-FWZ Beech 36 Bonanza (c/n E-123)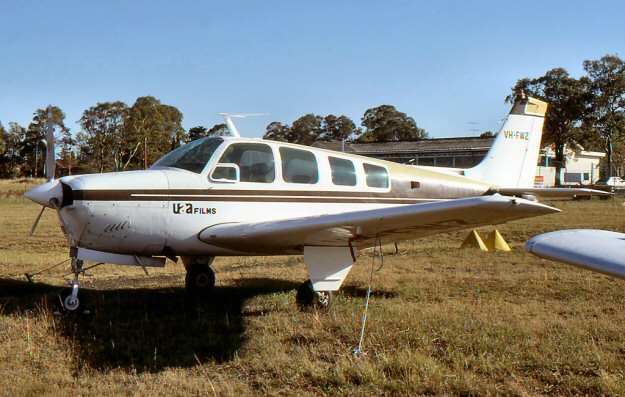 VH-FWZ was flown to Australia as N7778R before being entered on the Australian register in Feb
1969. In the early 1970s it flew with Williams and Inland Air of Rockhampton and then Whitakers,
at Maryborough, which evolved into Sunstate Airlines. The 1976 register showed the owner as
Walter Henning, of Ararat in rural Victoria. Henning was a one time mayor the Ararat shire
. David Carter's photo above dates from 1987 when -FWZ visited Bankstown carrying UAA Films
titles. UAA Films was a production company best known for the 1985 porcine horror flick "Razor-
back". -FWZ was reregistered VH-DJH in May 1999 and was still registered on September 2016
as part of the Air Frontier of Darwin.