VH-FWW Beech E33A Bonanza (c/n CE-198)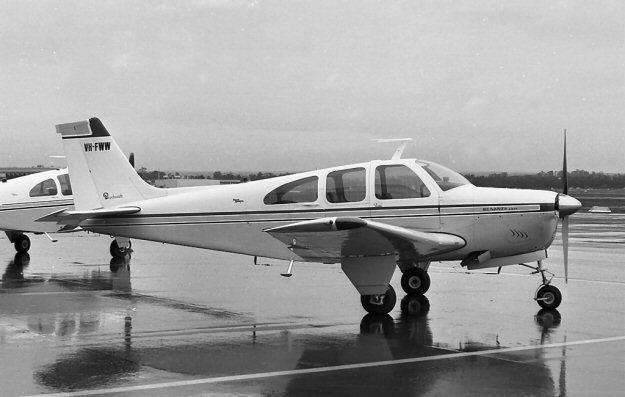 Delivered to Australia as N2857B, VH-FWW was registered in January 1968. David Carter's
picture above was taken at Bankstown in 1969. It was a higher powered of the the two Beech
33 models and found its way to Port Moresby, where it became P2-FWW in July 1976. When
it returned to Australia in September 1990 it was able to resume its previous marks . In Sept 2016
–FWW was owned by James Nugent, known as the Flying Lawyer from the Central Land Council.