VH-FWT Beech E33A Bonanza (c/n CE-212)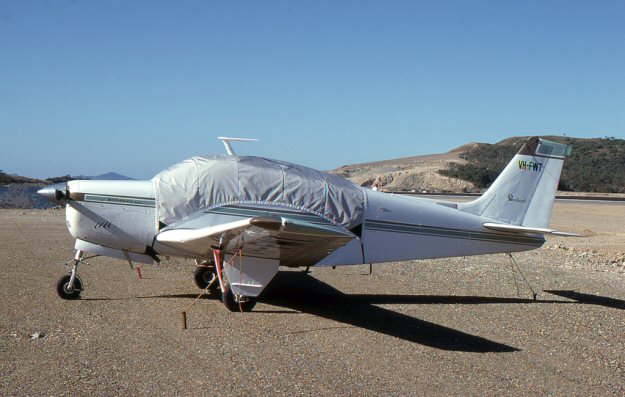 Flown to Australia as N2876B, VH-FWT was registered to Hawker de Havilland, the Beech
agent, in November 1968. David Carter's picture was taken on July 7, 1984 at the then new
Hamilton Island airport. The Bonanza was withdrawn from use between May and October
1983 and its registration was revoked by authorities in September 2002 . It did not return to
the register until November 2009. In September 2016 –FWT was based at Tocumwal, NSW,
the site of a wartime bomber base, a post-war aircraft graveyard and a centre for gliding excellence.