VH-FWL Beech 36 Bonanza (c/n E-89)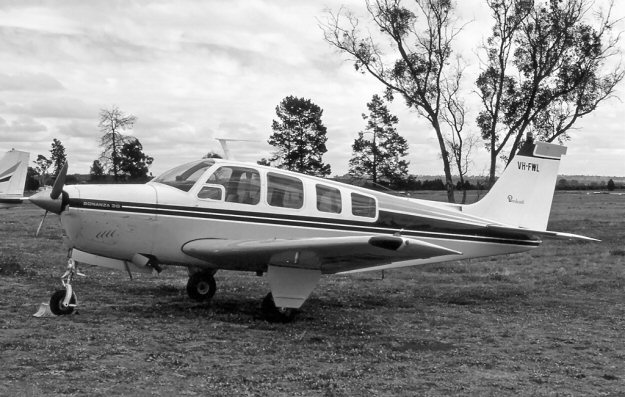 Registered to Hawker de Havilland in November 1968, VH-FWL had been ferried to Australia as
N7721R. When David Carter saw it a Griffith in 1977 it was based at Roma, Queensland. –FWL
became VH-LAP in February 1992 but reverted to –FWL in January the next year. The registration
VH-LAP was then taken up by a Beech 58 Baron. In September 2016 the Bonanza was being
operated by Jens Meinecke, of Brisbane, who had in partnership and solo, owned it for more than a
decade. Meinecke is an Angel Flight pilot and provides free air transport for people from remote
rural areas who need to visit city medical specialists.