VH-FWK Beech A23-24 Musketeer Super III (c/n MA-312)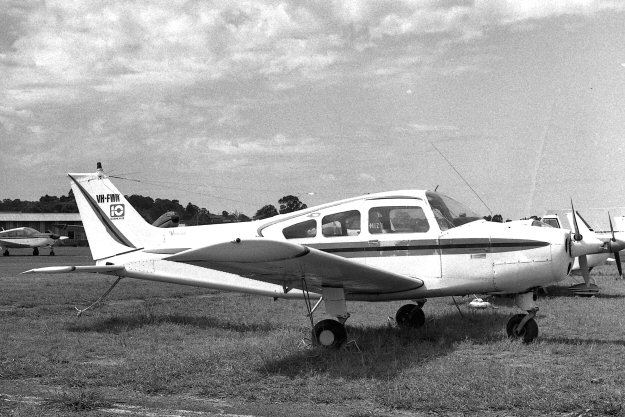 This aircraft was a development of the Musketeer family with a higher TGOW (and therefore greater
useful load) and improved trim. They were never officially given the name

'Musketeer'

but referred to
as the Super III. This aircraft, first registered in Australia in December 1968 was assigned the US
registration N2860B, but this was probably merely a trade plate number. Greg Banfield's shot seen
above was taken at Bankstown on 26 September 1982. VH-FWK is still currently registered to a
private owner in NSW.