VH-FWI Beech 19A Musketeer Sport (c/n MB-310)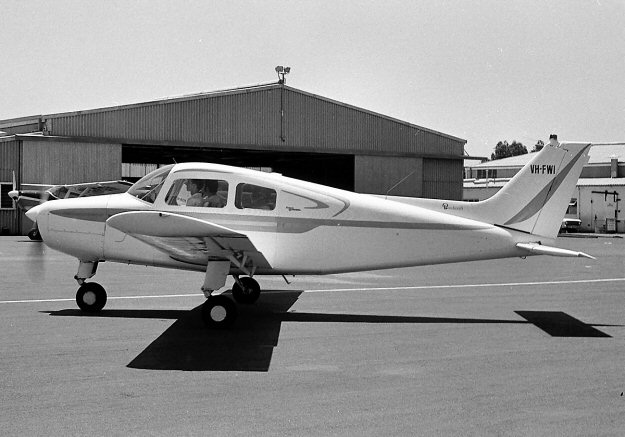 Subtle minor detail changes to the A23-19 Musketeer Sport III produced the Musketeer Sport, and
for some inexplicable (at least to me) reason, Beech saw fit to drop the 23 model number and merely
refer to it as the Model 19A. Go figure. 192 of them were built and -FWI was one of the first on the
Australian civil register, being the demonstrator aircraft for Beech distributors Hawker de Havilland
when first imported in September 1968. Geoff Goodall's shot of it above was taken at Jandakot in
December 1970. The Sport III was caneclled from the register following an accident at Moorabbin
on 30 June 2006.