VH-FWF Beech V35A Bonanza (c/n D-8827)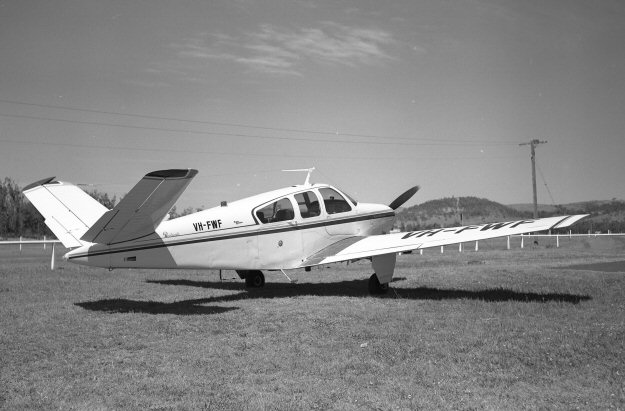 VH-FWF was registered new in September 1968. Greg Banfield saw it at Albion Park NSW
exactly five years later, on 30 September 1973. As of 2009 it was still current as seen in Martyn
Covey's image (below) taken at a Fly-In at Boort, Victoria in May 2008. It has probably had
several different liveries over the years. It is nice to see the current one looking very "Beechcraft"
like.