VH-FWE Beech V35A Bonanza (c/n D-8825)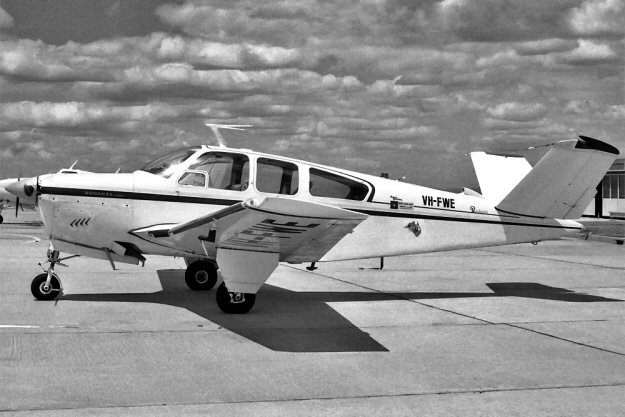 The image on the fuselage is a map of Australia sans the southern half of WA, which has either
been phased off, or worn off. Anyway, this V-tail Bonanza was photographed at Essendon
in 1973 by Danny Tanner. First registered new in September 1968, it is still current and regis-
tered to a Melbourne owner. Possibly still based at Essendon.