VH-FWD Beech A23A Musketeer Custom III (c/n M-1079)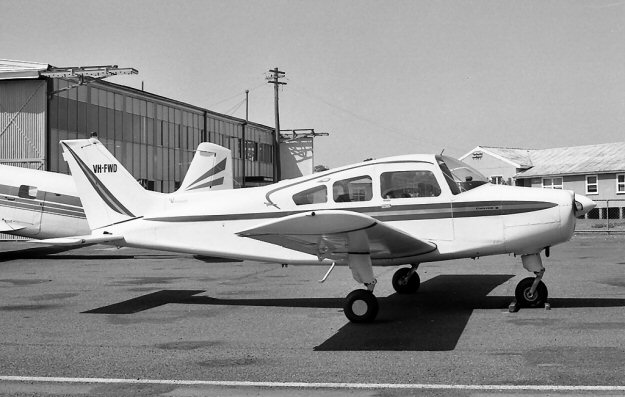 Imported by Beech agent Hawker de Havilland, VH-FWD was registered in August 1968.
David Carter's picture above shows it at Bankstown in 1970. The 1976 register gave its
owner as the Orbost Aero Club, in the East Gippsland region of Victoria. The September
2016 register revealed - FWD remains in the Gippsland region and is based at Sale.