VH-FVS (4) Bell 47G-3B1 (c/n 6549)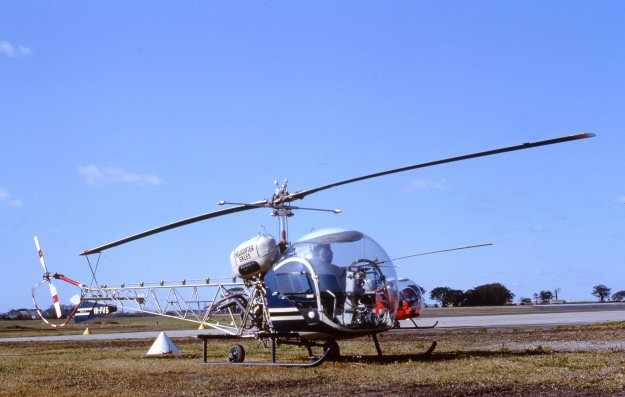 VH-FVS was a Trade Plate rego allocated to Bell Helicopters of Brisbane, Qld. This was the
fourth model 47 to use the markings and was first registered in September 1966 only to be ex-
ported six weeks later (5 October 1966) to New Zealand where it became ZK-HBK. Greg
Banfield saw it at Mascot (above) during the brief period it was VH- registered. .