VH-FSJ Piper PA-25 Pawnee 180S (c/n 25-560)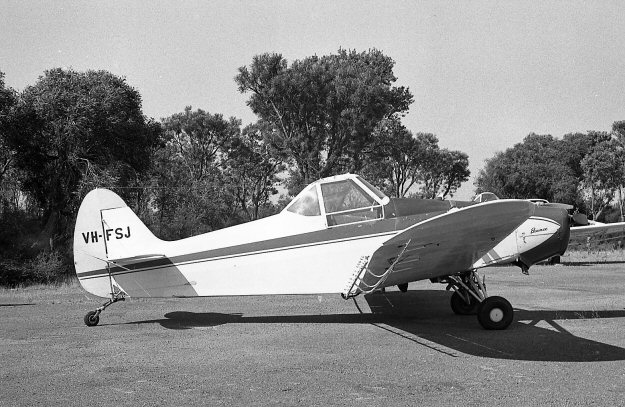 Relative few (this may have been the only one) of the intermediate Pawnee 180s were imported into
Australia. (Most of them were model 235s). Since there is no official mention of the model 180 in
any Piper blurb, I suspect it was a 150 with an upgraded engine. Most 180s that I have seen in the
US have been exclusively glider tugs, although this one was clearly an agricultural machine when Geoff
Goodall took the above photograph at Jandakot, Perth in November 1969. VH-FSJ was previously
ZK-BWU and didn't come on to the Australian register until July 1969. It was owned at the time by
Simpson Aviation, the West Australian Cessna dealers, who took it evidently as some sort of trade-in
deal. Whatever, -FSJ is still active and is registered to the Gliding Club of Western Australia.