VH-FSB Pilatus PC-6/B-H2 Porter (c/n 628)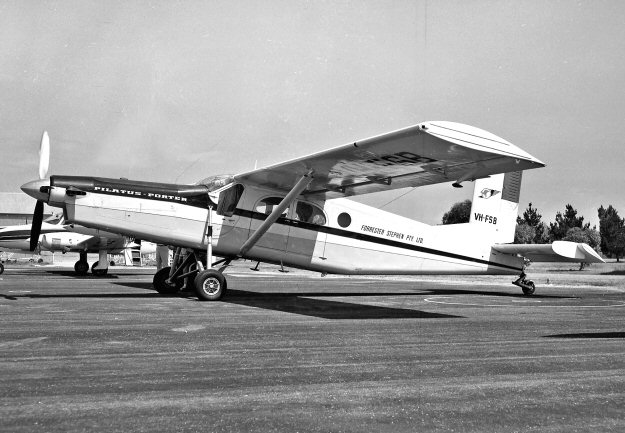 This Porter was imported early in 1967 for Forrester Stephen Pty Ltd for its operations in Antarctica
in support of the Australian Antarctic Division. It was assigned the registration HB-FCO for the ferry
flight to Australia. The shot above is from the Geoff Goodall collection and was taken at Mangalore,
Victoria in January 1968. The color image below is from the CAHS collection. In the winter of 1971
it was seconded to, and evaluated by, the Mount Cook Line in New Zealand, briefly assuming the
identity of ZK-DFJ whilst there. Upon its return to Australia after the month's trial (in July 1971) it
resumed its VH- rego and was once again deployed to the southern-most continent. This Porter
was unfortunately badly damaged in a storm at Mawson Base on 23 January 1975 and written off.