VH-FSA Piaggio P.166 (c/n 360)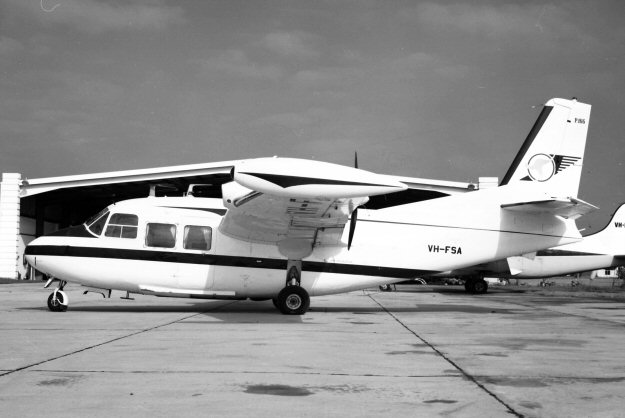 Imported from Germany (where it had been D-IHAL) in May 1965, this P.166 had several owners
before being withdrawn from service in 1977. It was originally owned by Forrester Stephen Pty Ltd,
and the shot above shows it at Mascot on 23 February 1966. Ownership changed on 4 September
1974 to Hookway Aviation Pty Ltd, and it was struck off the Register on 6 August 1975. It returned
to the Register on 31 October 1975, in the name of South Pacific Airways Pty Ltd, of Church Point,
NSW, and the image below shows it at Bankstown on 11 September 1977 in SPA livery. It changed
owners again on 11 March 1977, when it went to W. D. Hooper, of Beecroft, NSW, its last owner
of note Both photographs by Greg Banfield.