VH-FRL Cessna A185F Skywagon (c/n 18502103)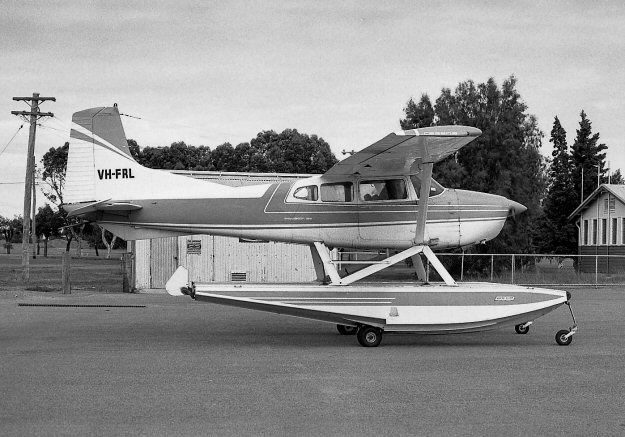 Another of the Geraldton Fisherman's Cooperative seaplanes at Geraldton, WA in July 1975.
These aircraft were used to carry commercial fisherman, their families and supplies, to coastal
islands near Geraldton. Note: these later model 185s had a revised c/n format. Up to 185-1599
the correct designation was with a dash. After that the dash was dropped.