VH-FRG Cessna `172E Skyhawk (c/n 17251012)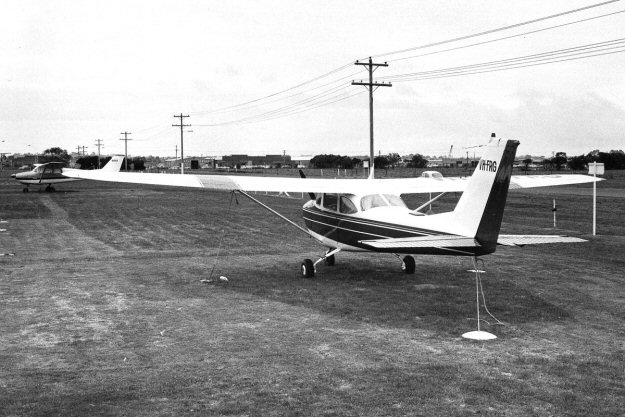 This photo, via the CAHS archives, was probably taken at Moorabbin in the mid 1960s, although
the aircraft obviously went out west later, since it was written off in a crash at Braeside Station in
the remote Ragged Hills Mining centre of Western Australia on 13 January 1990. It appears that
the pilot was attempting to have a look at the strip at around 500' for possible obstructions The
aircraft evidently stalled and hit the roof of a nearby barn tearing off the nose wheel and port side
gear. The pilot had enough control to effect a crash landing. He was uninjured, but the Cessna
was a write-off..