VH-FOO Piper PA25-235/A1 Pawnee B (c/n 25-3025)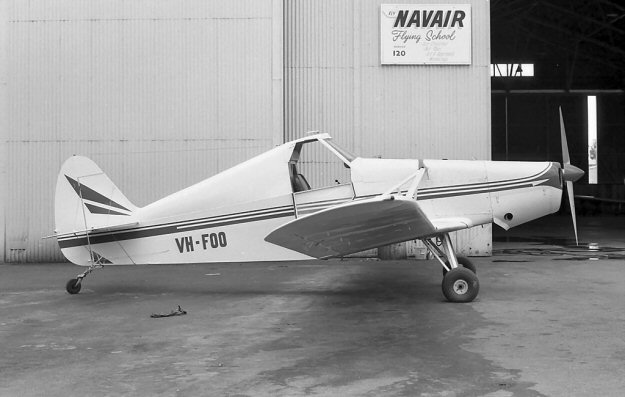 Originally registered VH-POO in 1965, this Pawnee suffered a crash at Burren Junction, NSW in
September 1966. Following another accident it was rebuilt in 1969, and became one of several
Australian Pawnees to be modified as two-seaters, signified by the addition of A1 to its model
number. It was registered in February 1969 to Jim Hazelton, the owner of Navair, and a renown-
ed GA pilot. David Carter photographed –FOO parked outside the Navair hangar at Banks-
town shortly before its first flight as a two-seater. By the mid 1970s it was operating as a crop-
duster out of Cowra, where it came to grief again on October 10, 1983.. Rebuilt once more it
is still current (2016) and serving as a glider tug for the Australian Soaring Centre at Corowa, NSW.


t.