VH-FOE Piper PA-24-400 Comanche (c/n 26-7)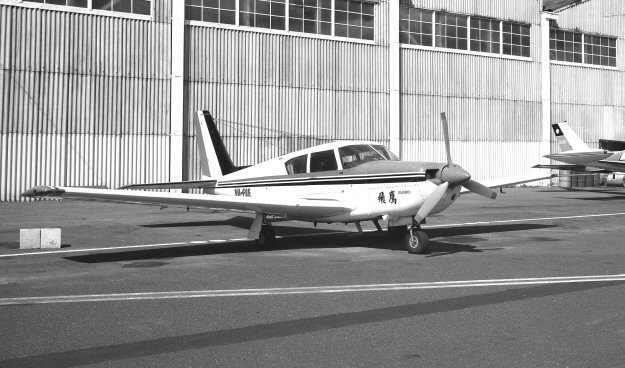 This "big" Comanche has a long probe on the port wing tip. Probabl;y part of some aerial survey
gear. It came onto the register in June 1965 (ex N84129) and then, six years later, in January 1971
went to Singapore as 9V-BCZ. It was restored as VH-FOE on 5 July 1976. and Greg Banfield
saw it shortly after it came back at Bansktown in September 1976 wearing the name 'Rajawali' and
Chinese characters, both which translate to "Flying Eagle". Since the rego is in shadow type I will
offer, below, enlargements of it, the nose titling, and the port wing probe. VH-POE was destroyed
in a crash at Hamilton, Victoria on 18 November 1983.