VH-FNQ Fokker F.27-4108 (c/n 10315)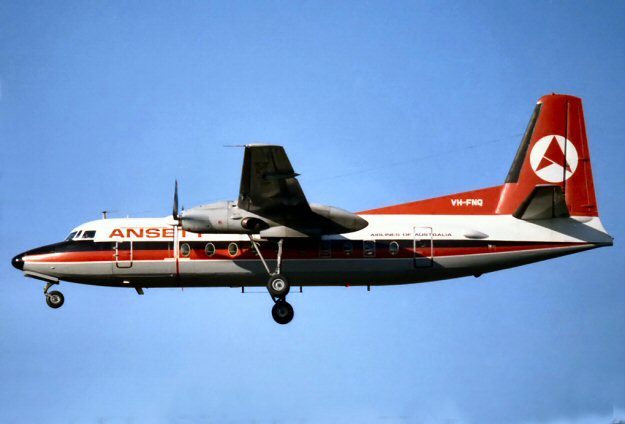 VH-FNQ arrived in Australia after its delivery flight from Holland on 24 December 1966. It
immediately entered service. Like many of its ilk it had a plethora of different liveries over the
he years. The above shot by George Canciani shows it on finals to Tullarmarine in May 1952.
John Wheatley's photo below at Essendon was somewhat earlier, circa 1971. Canciani
provides photo no 3 taken at Ballarat in February 1987. -FNQ was loaned (leased?) to SAFE
Air in New Zealand in December 1989 and later to Ansett New Zealand where it became
ZK-TRA. It returned to Australia in 1996 for Independent Air Freighters on lease. . George's
photo at the bottom of the page shows it at Essendon in December 1987 with 'The West Austral-
ian' newspaper titling and registered VH-WAN. It is now owned by the Queensland Air Museum
who hope to restore as a it non-flying museum piece.