VH-FNG Fokker F-27 Friendship 200 (c/n 10170)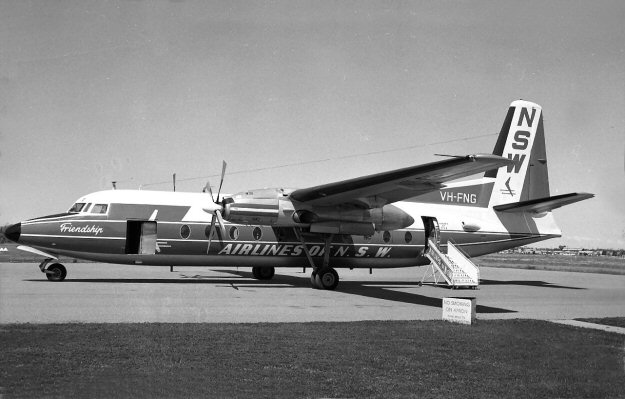 Nice Geoff Goodall shot of an Airlines of N.S.W. Friendship basking in the sun at remote Nyngan,
NSW in September 1968. It had entered service with the airline in 1961. After fifteen years in
the Ansett Transport Industries circuit it was sold to Air Niugini in 1976 and re-registered P2-ANK.
Air Niugini, in turn, sold it to Rio-Sul of Brazil in 1982 where it became PT-LCY. Incredibly this
old trooper was then purchased by Pakistan International Airlines in 1989 (as AP-BDP) who flew
it for another ten years, finally scrapping it in 1999. By this time the aircraft had run up 84,360 hours
and 89,997 cycles. Not bad for a so-called "regional" aircraft!