VH-FMM Millicer Air Tourer (c/n 1)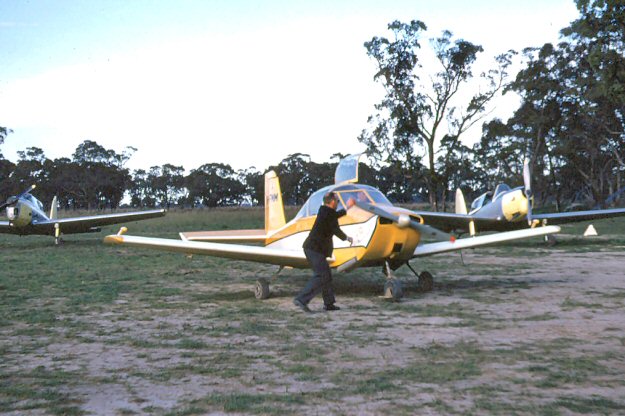 Here's the forerunner of the Victa Airtourer being demonstrated to the Latrobe Valley Aero Club
at Morwell in 1960. Photo from the Geoff Goodall collection via John Willis. This was the all-
wood prototype of Millicer's design, later to be produced, of course, as the all-metal Airtourer.
The original plans were for East West Airlines at Tamworth NSW to undertake production but
VH-FMM was damaged during a forced landing near Tamworth Airport in August 1960 and
that same month Victa Consolidated Industries announced that they would set up for production
in their factory at Milperra, Sydney. Victa's other claim to fame hitherto was that it was Aust-
ralia's most popular brand of lawn motor mower. -FMM survives, and is displayed at the Royal
Australian Navy Fleet Air Arm Museum at Nowra naval station NSW. It's an unusual type for
a military museum, but is a leftover from a previous reincarnation of the Navy museum to cover a
wide range of civil aircraft.