VH-FLE Britten Norman BN-2A Islander (c/n 89)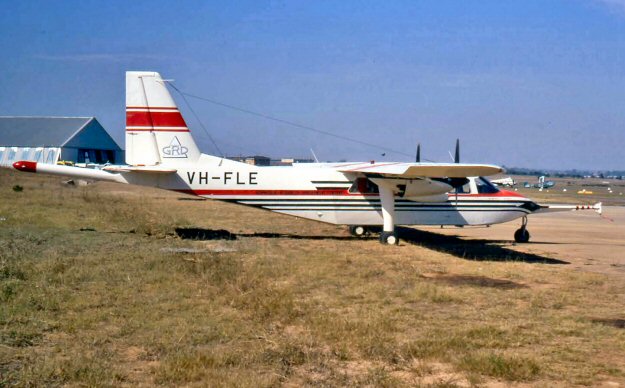 VH-FLE led an interesting and varied career. First registered in August 1969 to R & L Holdings
of Sydney , it oddly had no prior UK rego (most Islanders on the VH- register did). It was being
operated by GRD Ltd for aerial mineral survey work when Roger McDonald took the color shot
above at Bankstown in April 1971. Note fore and aft magnetometer booms. Obviously it did
not remain in that role long as Greg Banfield's shot at the foot of the page shows it at Bankstown
on 3 September 1972 with Mt. Isa Air Charter by which time it had divested itself of the survey
apparatus. In Greg's B&W shot immediately below it is seen again at Bankstown when new in
January 1970. It later went to a tourist resort in Fiji and was, at one time or another, to have
become DQ-FBV. This was never taken up and, in the event, it went to work for Aerial
Agriculture before going to PNG as P2-ISJ in 1977.