VH-FKA Fokker F.28 Fellowship (c/n 11021)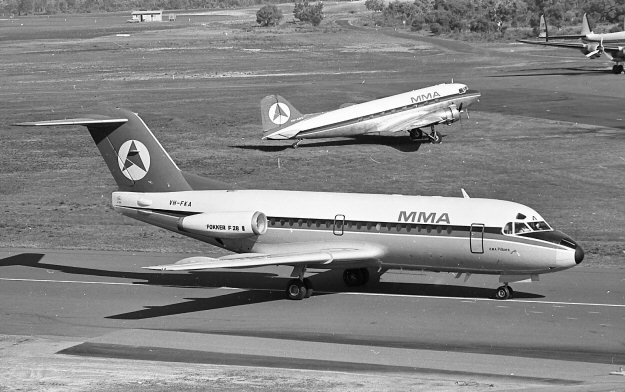 "The old and the new" 1970s-style. Geoff Goodall's shot above shows the first of MMA's order
for Fellowship 1000s at Perth in June 1971. In the background are MMA's very last DC-3 and
a NASA Super Constellation visiting for calibration work for the Carnarvon space tracking station.
VH-FKA arrived in Western Australia in June 1970 allowing the 'loaner' VH-MMJ to be returned
to Braathens Safe in Norway. Initially -FKA was given the same name as -MMJ ('RMA Pilbarra
II' ) but by the time Geoff took the shot immediately below at Carnarvon, WA in January 1974 the


'II'

had been dropped. VH-FKA went on to fly for several other ATI related entities (Airlines W.A ;
Air NSW; Ansett ; Ansett Australia, etc) before being scrapped at Brisbane in 1996.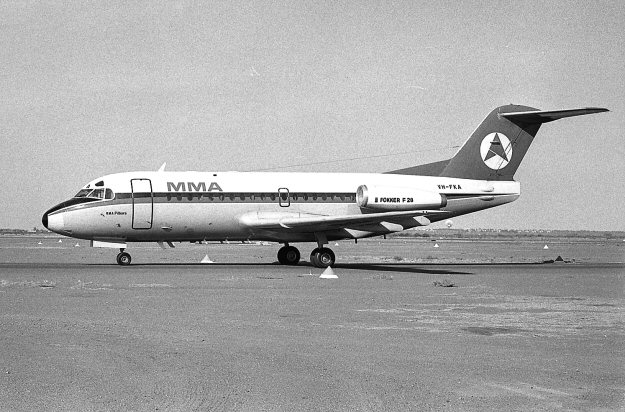 .