VH-FJW Cessna 320 Skynight (c/n 320-0049)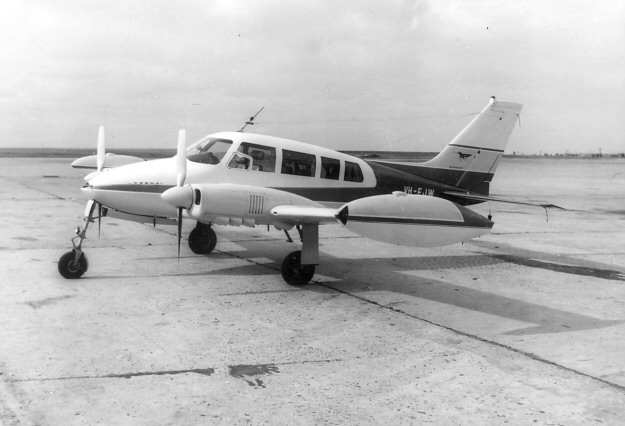 This Skynight was operated by Fletcher Jones & Staff Pty Ltd, a clothing manufacturing concern
(made decent slacks, as I recall it) when Richard Maclean took the above shot of it at Essendon
in 1962. The company name had been added to the tip-tanks in the image below, from the Geoff
Goodall collection, taken at Adelaide Airport in September 1964. The name '

Warnamboolian II

'
had also been added to the nose, since the tailoring outfit was based in Warnambool, Victoria.
(The first '

Warnamboolian

' was their Cessna 210A VH-FJW which was traded in on this new
Skynight in May 1962). In Bob Neate's shot at the foot of the page the titling had been removed
so possibly it had been sold off by then. Formerly N5749X, -FJW was written off in a crash near
Bankstown on 9 December 1976.