VH-FJN Fuji FA200-160 Aero Subaru (c/n 44)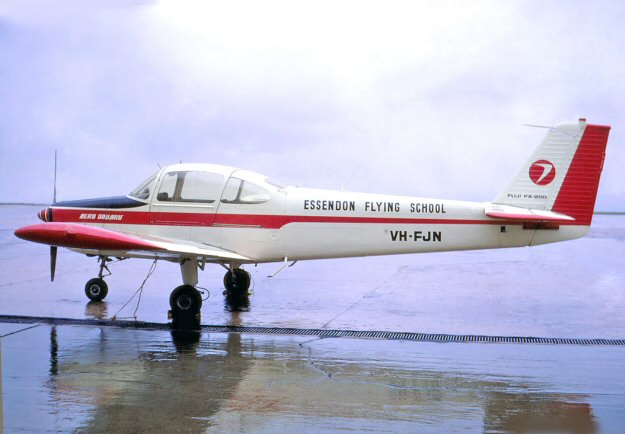 First registered in August 1970 to T.H. Fogerty who operated the popular grass airfield Fogerty's
Field at Melton, Victoria. By the time Robert Zweck took the above shot on a windswept apron
at Essendon in March 1973 it had been sold off to the Essendoin Flying School. It had numerous
owners (and accidents) after that until cancelled in September 1993.