VH-FJM Fuji FA200-180 Aero Subaru (c/n 28)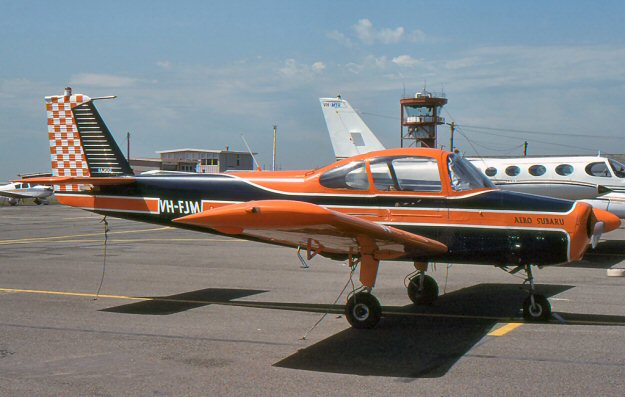 The first Japanese aircraft to be registered in Australia, the Aero Subaru sold in small numbers
from 1968 to 1971. They have proved durable, with about three quarters the original 19 air-
craft surviving more than 45 years. VH-FJM is one of the survivors. It was registered in
June 1970 and still registered in September 2016 to an aircraft engineer at St George, Qld.
David Carter's photo above shows it at Moorabbin in November 1980 when it was owned
by the Moorabbin Flying Group.. Possibly the gaudiest Fuji I have ever set eyes on.