VH-FJL Fuji FA-200-180,Aero Subaru (c/n 22)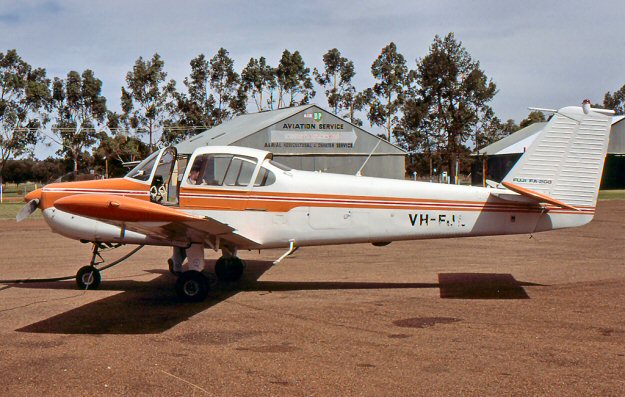 VH-FJL was registered to Holdfast Motors, of Glenelg, South Australia in February 1970. Hold-
fast Motors was the Australian agent for Aero Subaru aircraft. This Fuji was at one stage owned
by Sander Veenstra, a Dutch businessman living in Melbourne and a well known figure in the avia-
tion scene . He operated it from Casey Field at Berwick . Veenstra later became a pioneer in the
development of ultralight aircraft, or sports aircraft as they are called now. He was tragically killed
when one of his own designs, the Rustler, crashed at Nagambie in March 1985. David Carter's
picture of –FJL above shows it visiting Griffith in 1978 around the time it was owned by Veenstra.
As can be seen by that time the rego could have used a re-paint. The aircraft was still registered
in August 2016 to an owner at Mt Eliza.