VH-FJB Fuji FA200-180 Aero Subaru (c/n 10)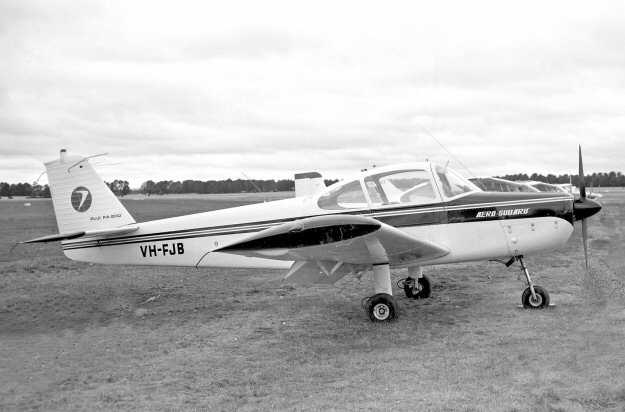 This Fuji was photographed Ballarat in April 1969. Image from the Geoff Goodall collection.
It was first registered on 10 May 1968 to Australian agents Holdfast Motors of Glenelg, Adelaide.
At the time of this photograph it was being demonstrated at an airshow by Melbourne air freight
company Brain & Brown Pty Ltd. VH-FJB had a short life, being wrecked on 23 November
1970 when it struck power lines landing at Gunbower, Victoria to collect the pilot of a Beech
Musketeer VH-UAS which crashed there the previous day when it ended up in a swamp on
takeoff.